Crown Cut Grain
Back sawn (or crown cut) grain is another benefit offered by the construction method. Crown cut grain is often more desirable in flooring applications due to the unique patterns created in the swirly grain. These are often highlighted in the staining process or brush finishing. The orientation of crown cut grain, however, is not as stable as quarter sawn timber, but by gluing down to a balanced ply, the desirable appearance is not only possible but also becomes incredibly stable. Quarter sawn timber is still advised for matching joinery timbers and is available in our GOODWOOD Victorian ash range.
Durability
LED cured hardwax oils are applied to the wear layer to increase longevity, reduce the risk of scratching and create uniquely attractive colour choices – see below for colour options.
Easy To Restain
The hardwood wear layer on top is thick enough to sand and re-polish multiple times throughout life if required. This is particularly beneficial as trends change over the decades and is much more desirable than replacing timber boards (which is likely in a cheaper floor that does not have the ability to sand and re-polish). Australian Oak engineered flooring is naturally blonde in colour which allows re-staining from light through to dark colours – should you desire in the future.
Very Affordable
We are able to manufacture a high-quality product at minimal cost because we use our own timber. We aren't 'double-dipping' by purchasing hardwood logs from external businesses to produce this floor. This helps us keep our floor competitively priced even when combined with quality substrates and glues.
Appearance Grades
We understand the Australian market and the desire for different aesthetic requirements. That's why we created two appearance grades. Select grade has a sleek finish and showcases only the character within the wood grain and minimal natural timber effects such as gum vein and knots. Feature grade has the works: gum vein, filled cracks and end splits, knots and worm holes – to say the least.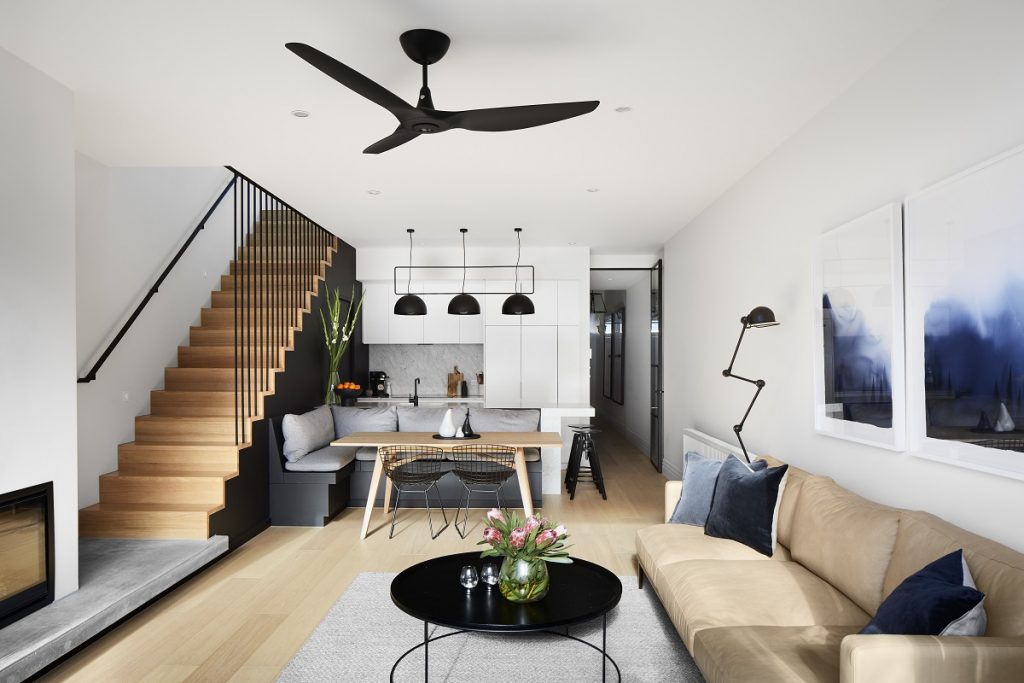 Easy To Match
Our hardwood range of timbers are some of the most trusted and valued in the Australian market. Match Australian Oak flooring with any number of our stair, window, door, joinery, decking, cladding and furniture products to create a continuous flow of design from inside to out. Explore our GoodWood Victorian ash range for more information.
Warranty & Installation Guide
A 25 year structural warranty and a 15 year wear warranty are provided with Australian Oak Engineered Flooring. View our warranty and installation guide for more information.