We understand the importance of pricing stability for Victorian businesses. To ensure a smooth transition, ASH are committed to supplying Victorian manufacturers with Glacial Oak at the same rate as Victorian ash select grade*. Manufacturers can continue delivering outstanding products without compromising the bottom line*.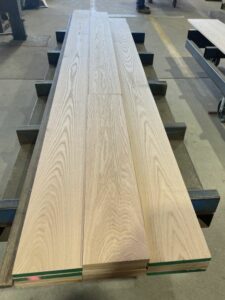 Furthermore, for Victorian manufacturers ASH have restructured the avenue-to-market to provide a direct line of supply. By bypassing intermediaries, ASH aim to streamline the process and pass on the cost savings directly to the manufacturer. This creates a reliable and efficient source of timber and helps us navigate a transition by working together.
Our commitment to providing a seamless transition extends to our delivery method. Just like Victorian ash, Glacial Oak packs are dimensionally straight and gauged to thickness. Set-width, set-thickness, random length packs. We understand the importance of consistency and reliability in manufacturing, which is why we ensure that Glacial Oak meets these expectations every time.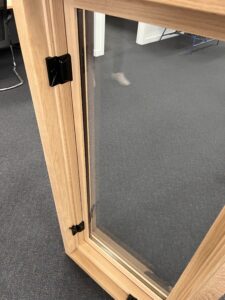 Rest assured, ASH have invested heavily in stock, with thousands of packs ready for inspection. If you're interested in exploring this transition to an arguably superior product at the same rate*, ASH invite you to contact our sales team who will provide you with all the information you need and even arrange a tour of our Heyfield (Victoria only) facility, where you can witness the quality and consistency of thousands of cubic meters of Glacial Oak firsthand.
Contact sales at sales@ash.com.au or call 03 5139 7001.
*statement is general in nature, relates to Victorian manufacturers only and relates to 38 & 50mm thicknesses.