ASH is proud to be a pioneering partner of CLT Toolbox, a first-of-its-kind software solution which officially launched earlier this week and aims to simplify the process for structural engineers to design with mass timber.
CLT Toolbox was developed to automate complex structural design computations, making it easier and more cost effective for engineering to design and build with sustainable materials like timber, instead of more traditional construction materials like steel and concrete.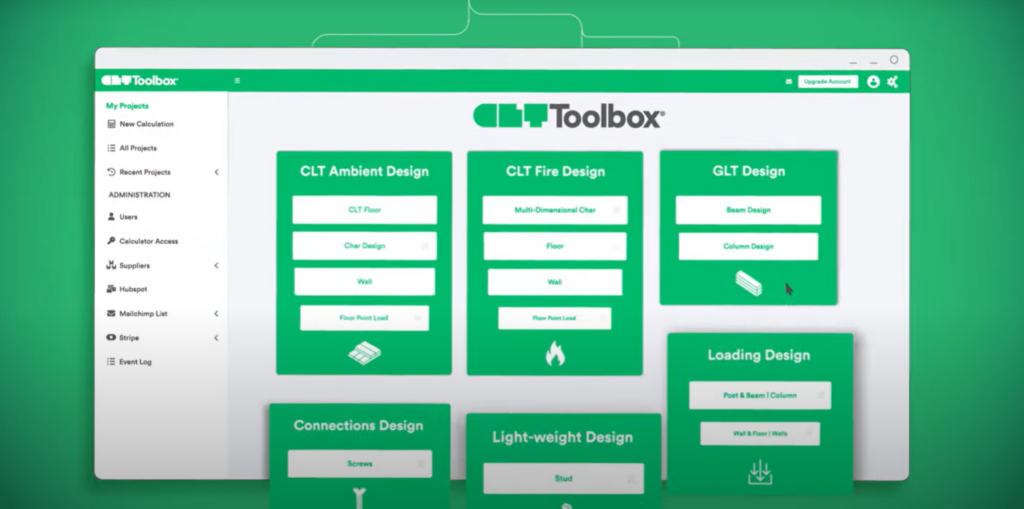 CLT Toolbox founder and CEO, Adam Jones, engaged ASH earlier this year during the software's design and development phase, contributing to the glulam (GLT) buildout and providing relevant and expert feedback to improve functionality and integration.
"We're thrilled to have been involved from the early-stages and excited to see CLT Toolbox officially launch throughout Australia." – ASH's Engineering Design Manager for MASSLAM, Nathan Benbow
Not a one-size-fits all approach, rather CLT Toolbox offers engineers the ability to customise their design and automates the process by eliminating the need to build individual spreadsheets for each new project. CLT Toolbox's inbuilt calculators include GLT beam calculator, column calculator, beam penetration calculator and soon-to-be released connection calculator. Each of which includes MASSLAM so users can specifically select our range of glulam mass timber systems including columns, beams, floors and roof structures.
The software also includes supply chain availability, calculation routines and educational content, offering webinars with industry-experts, including ASH's renowned timber engineer, Nathan Benbow.
Together with ASH's in-house team of mass timber design specialists, the launch of CLT Toolbox enhances our desire to provide structural engineers with a simplified and comprehensive path to design with mass timber. As Australia's largest glue-laminated timber manufacturer, we've recognised the valuable resource in CLT Toolbox being intuitive and user-friendly, providing engineers with additional skills and removing barriers to adoption by developing the same confidence engineers have when designing with concrete or steel.
At ASH, our commitment to advancing the mass timber market is stronger than ever and we're excited to be joining forces with CLT Toolbox to enhance the resources available to structural engineers to help achieve that.
"We sincerely hope that we help move the needle in making mass timber an accessible and mainstream sustainable construction material going forward." – CLT Toolbox