The Pavilion wasn't the only MASSLAM project to end the awards evening on a high.
Galkangu Bendigo GovHub won Excellence in the Use of Timber Products (Australian Certified Timber) which features 1000m3 of MASSLAM glue-laminated timber.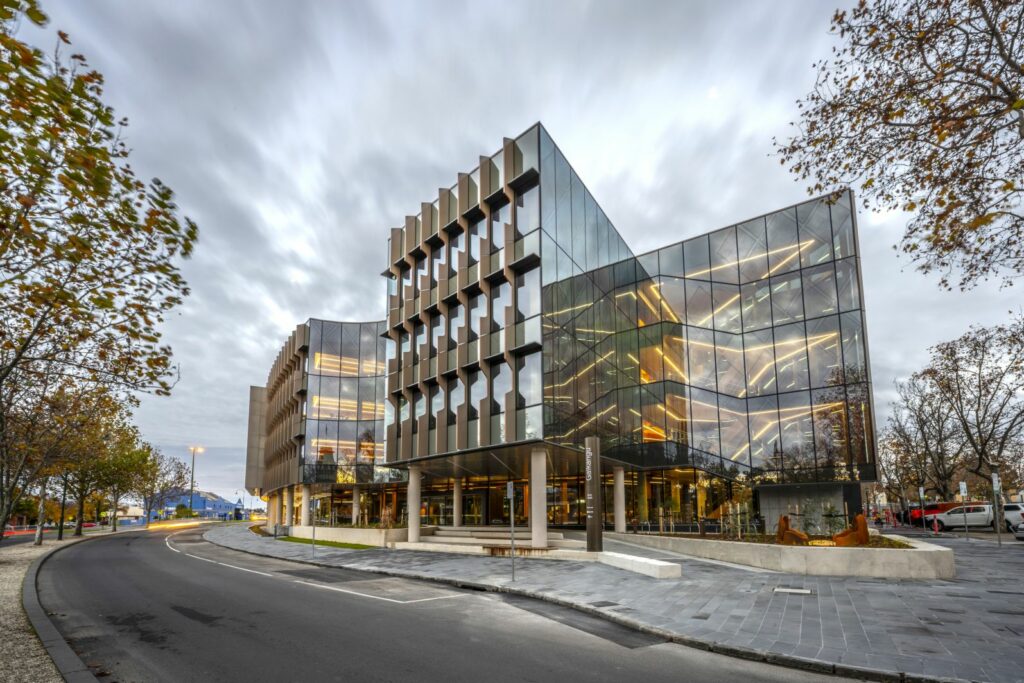 Designed in collaboration with Dja Dja Wurrung Clans Aboriginal Corporation and Dja Dja Wurrung Traditional Owners, the four-storey mass timber regional building combines eight local and state government agencies under the one roof.
Supported by a sustainable timber frame in MASSLAM, the striking design of the building's frit pattern façade is based on the diamond pattern of the Dja Dja Wurrung shield to represent the values of respect, recognition, reconciliation and self-determination.
Achieving a 6-Star Green Star Rating for design thanks to the inclusion of sustainable timber, energy efficient indoor air quality systems, solar panels and water monitoring systems.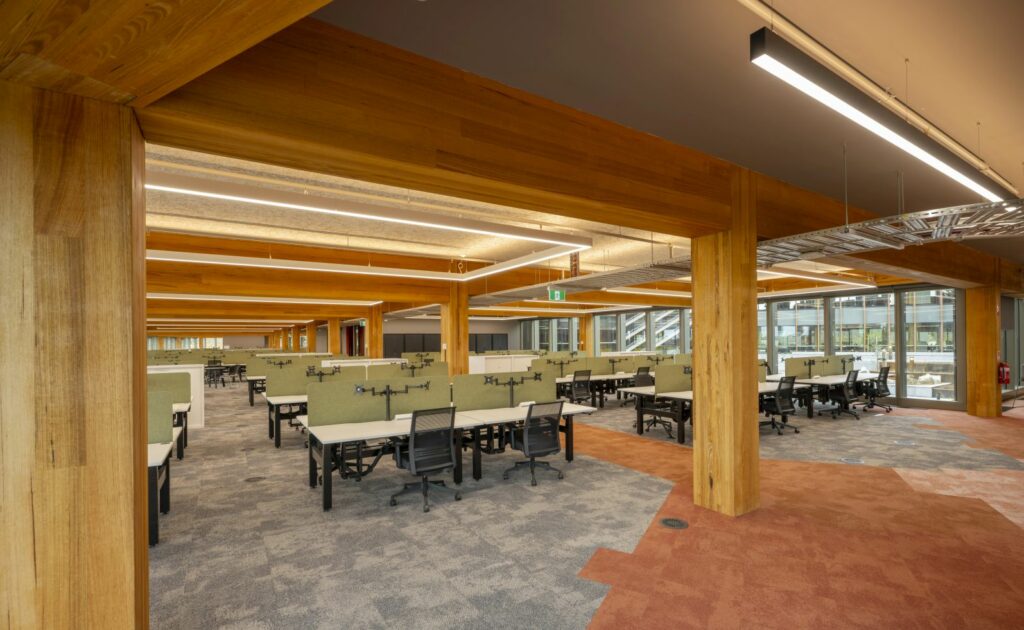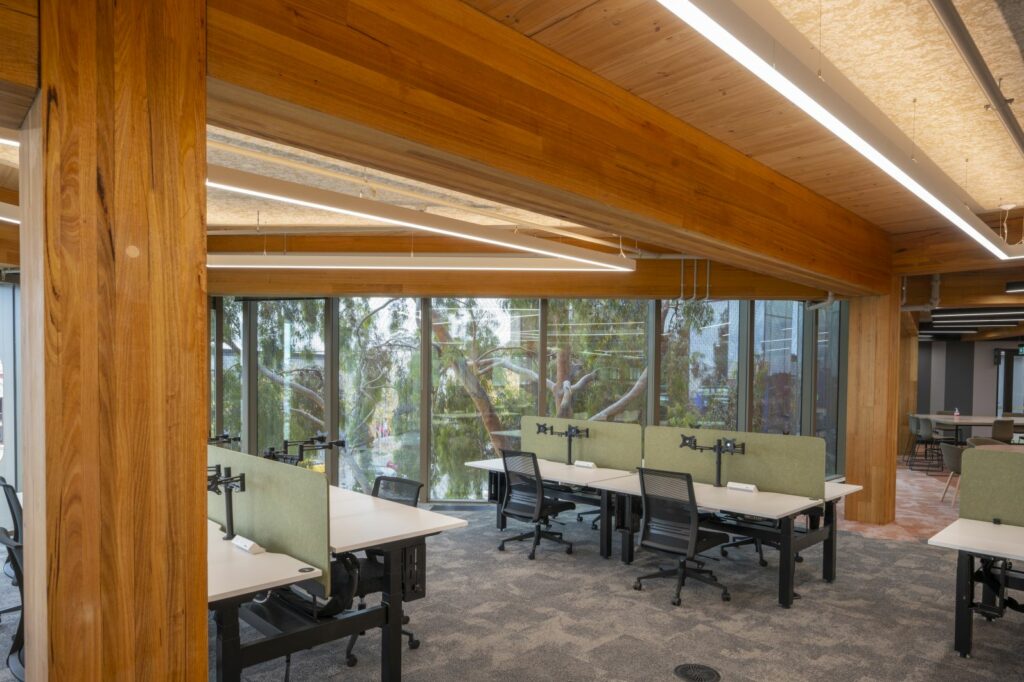 ASH is proud to have been involved in each of the projects and congratulates everyone involved in bringing these exceptional buildings to life.