Tasmanian Oak can be one of Eucalyptus Regnans (Mountain Ash), Eucalyptus Delegatensis (Alpine Ash) and Eucalyptus Obliqua (Messmate). This mix of hardwood species ranges from straw blonde to pale and dark pink through to chocolate blonde. The younger growth tends to be lighter in colour, while the older trees can be darker across the spectrum. This is what gives Tasmanian Oak hardwood a much larger variation in colour.
The climate in Tasmania and clean nature of the trees makes it preferable for Tasmanian Oak millers to focus the majority of their cutting pattern on small section sizes such as 16mm & 25mm thick. These are generally suitable for small mouldings, flooring, lining and furniture. Some Tasmanian Oak mills will cut minimal 38mm and 50mm.
The versatility and adaptability of Tasmanian Oak timber makes it a perfect building material for finished and structured flooring applications. Apart from adding a luxurious touch to indoor spaces, the timber is also very easy to install.
Is Tasmanian Oak durable?
Tasmanian Oak timber, also known as Tassie Oak, has a good level of durability and has a Janka rating of 5.5. It is very easy to work with, mostly being used for indoor applications such as flooring and Parquetry. This is because Tasmanian Oak has an amazing texture and colour, beautifully showing off this stunning soft, light timber.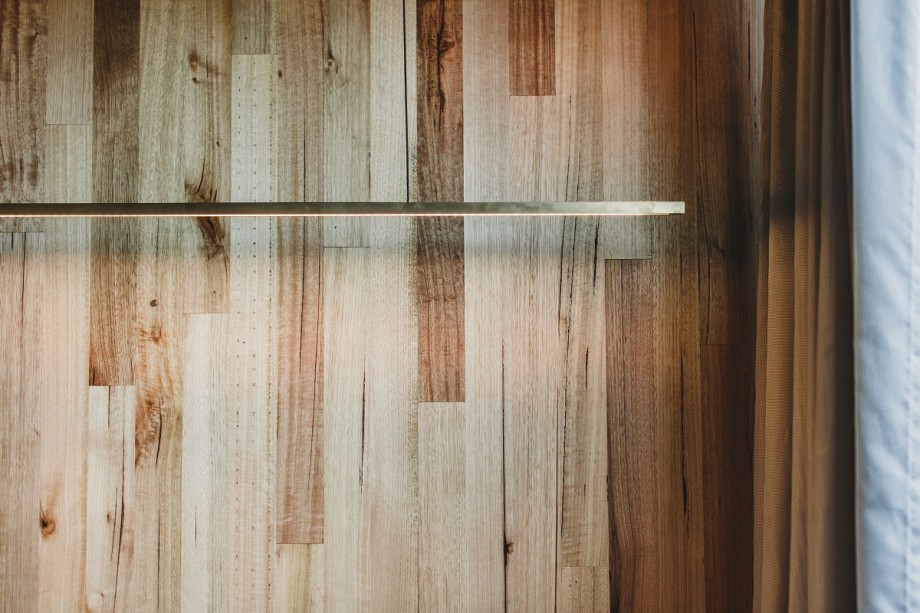 Five Yards by Archier shows the Tasmanian oak colour range